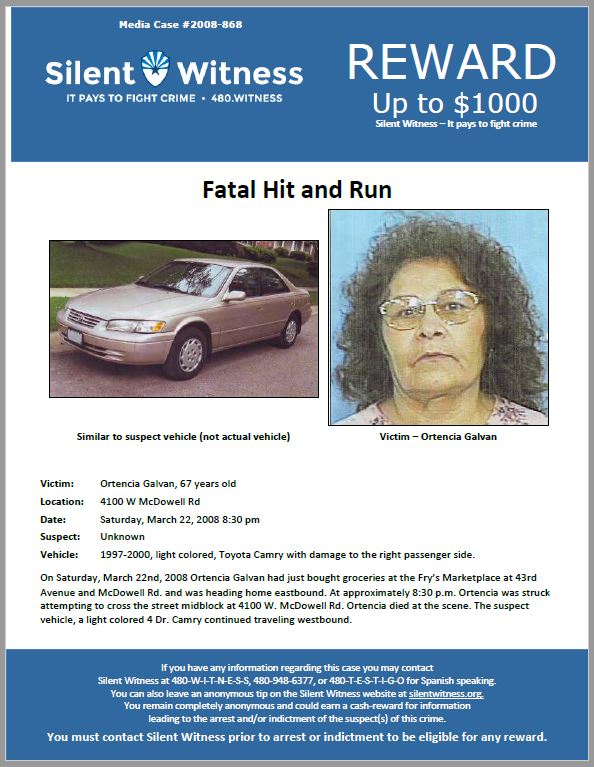 Case & Reward Info
Date: March 22, 2008
Case #: 2008-868
Crime Information:
On Saturday, March 22nd, 2008 Ortencia Galvan had just bought groceries at the Fry's Marketplace at 43rd
Avenue and McDowell Rd. and was heading home eastbound. At approximately 8:30 p.m. Ortencia was struck
attempting to cross the street midblock at 4100 W. McDowell Rd. Ortencia died at the scene. The suspect
vehicle, a light colored 4 Dr. Camry continued traveling westbound.