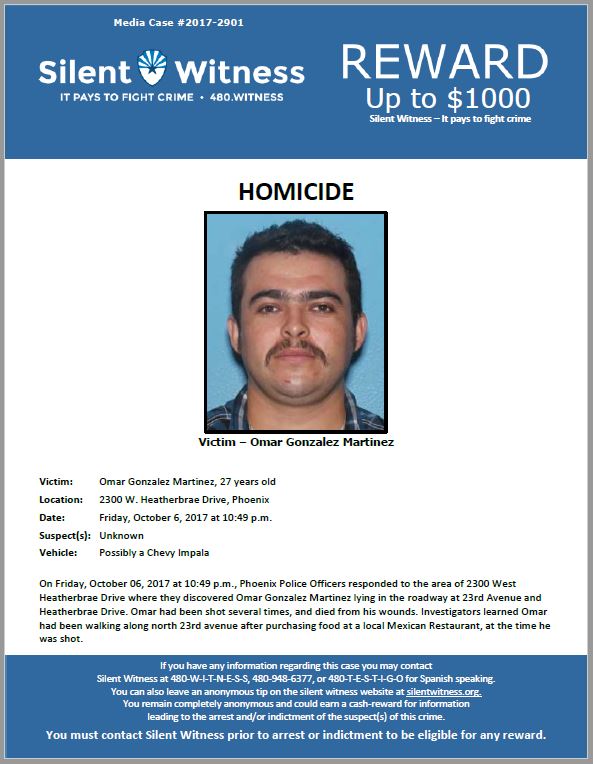 Case & Reward Info
Date: October 6, 2017
Case #: 20117-2901
2300 W. Heatherbrae Drive, Phoenix
Crime Information:
On Friday, October 06, 2017 at 10:49 p.m., Phoenix Police Officers responded to the area of 2300 West
Heatherbrae Drive where they discovered Omar Gonzalez Martinez lying in the roadway at 23rd Avenue and
Heatherbrae Drive. Omar had been shot several times, and died from his wounds. Investigators learned Omar had been walking along north 23rd avenue after purchasing food at a local Mexican Restaurant, at the time he was shot.