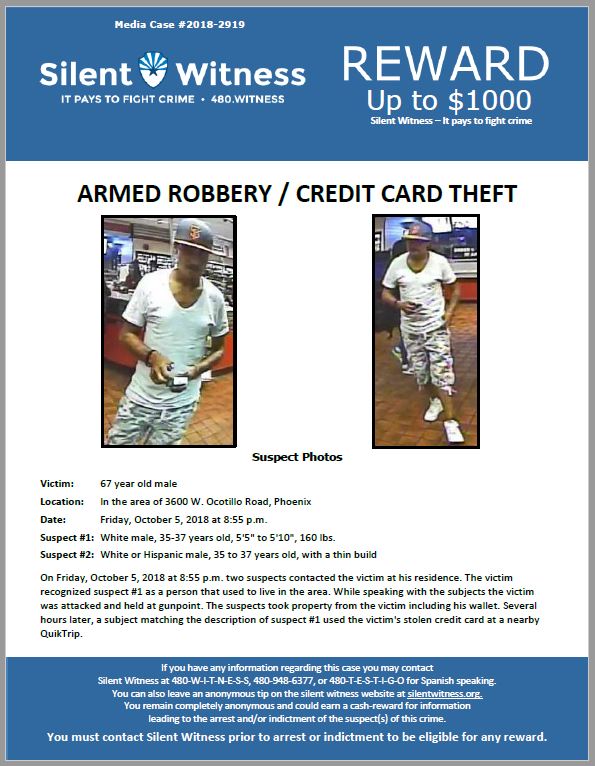 Case & Reward Info
Date: October 5, 2018
Case #: 2018-2919
In the area of 3600 W. Ocotillo Road, Phoenix
Crime Information:
On Friday, October 5, 2018 at 8:55 p.m. two suspects contacted the victim at his residence. The victim
recognized suspect #1 as a person that used to live in the area. While speaking with the subjects the victim
was attacked and held at gunpoint. The suspects took property from the victim including his wallet. Several hours later, a subject matching the description of suspect #1 used the victim's stolen credit card at a nearby QuikTrip.