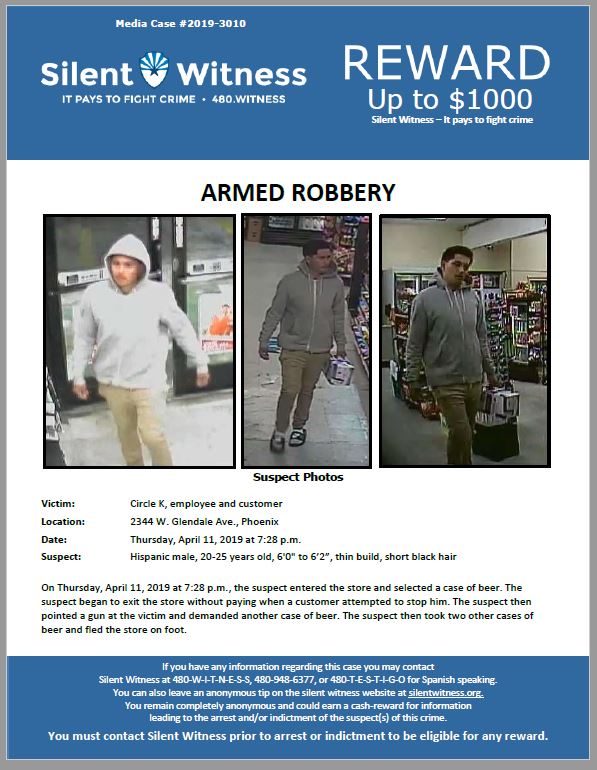 Case & Reward Info
Date: April 11, 2019
Case #: 2019-3010
2344 W. Glendale Ave., Phoenix
Crime Information:
On Thursday, April 11, 2019 at 7:28 p.m., the suspect entered the store and selected a case of beer. The
suspect began to exit the store without paying when a customer attempted to stop him. The suspect then
pointed a gun at the victim and demanded another case of beer. The suspect then took two other cases of
beer and fled the store on foot.