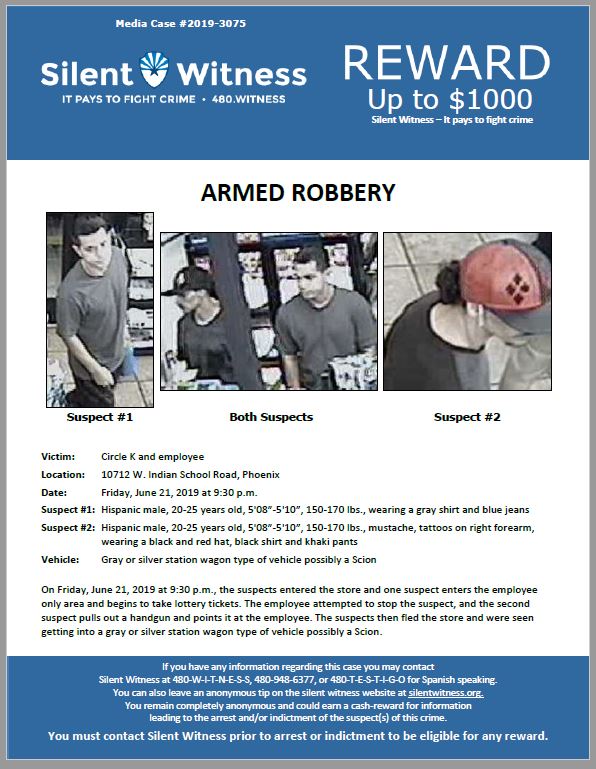 Case & Reward Info
Date: June 21, 2019
Case #: 2019-3075
10712 W. Indian School Road, Phoenix
Crime Information:
On Friday, June 21, 2019 at 9:30 p.m., the suspects entered the store and one suspect enters the employee
only area and begins to take lottery tickets. The employee attempted to stop the suspect, and the second
suspect pulls out a handgun and points it at the employee. The suspects then fled the store and were seen
getting into a gray or silver station wagon type of vehicle possibly a Scion.