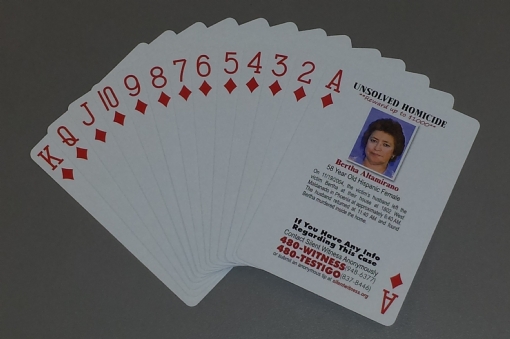 Silent Witness Cold Case Playing Cards...A New Way to Solve Cases
Click on the link for further information.
---
V.O.C. Bracelets-Victims of Crime Bracelets
The non-profit crime fighting organization Silent Witness launched Victims of Crime Bracelets on September 26, 2011 at the Silent Witness Annual CATCH A CROOK Golf Tournament. The V.O.C. Bracelets are a public awareness and memorial announcement to five Arizonan's that lost their lives during the commission of a felony. Each V.O.C. Bracelet will have the name of one of the five victims and the Silent Witness contact information etched into it as a virtual vigil and keepsake of the victim and the assistance available from Silent Witness.