If you have any information about these crimes or any person(s) involved, you can call Silent Witness at 480 WITNESS, which is (480) 948-6377 or submit a Web Tip on line .
You do not have to give your name, we just want your information.
SILENT WITNESS will pay a cash reward of up to $1000 for information leading to an arrest or indictment and you will remain anonymous.
CRIMES OF THE WEEK ARE SORTED BY DATE OF OCCURRENCE
Double Homicide / 300 W. Roosevelt (2018-2861)
October 05, 2018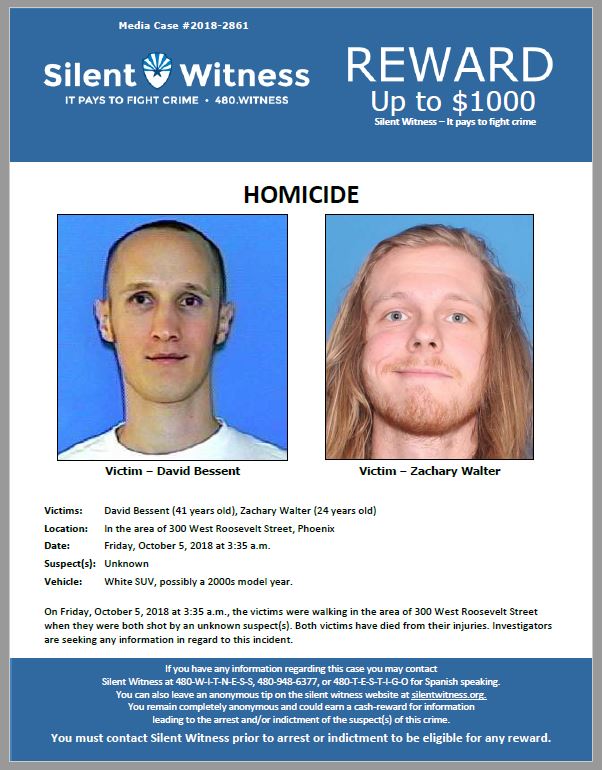 ---
Armed Robberies / Various Locations (2018-2851)
October 05, 2018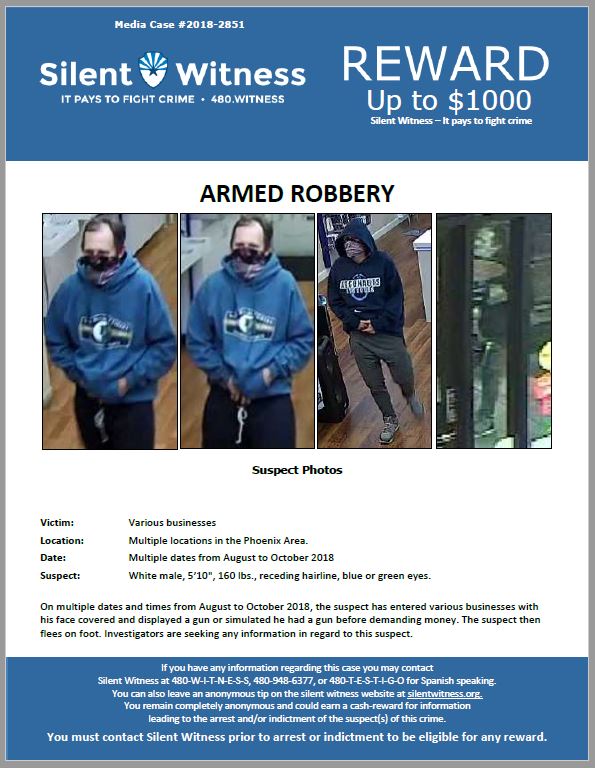 ---
Robbery / Frys Fuel Station 850 E. Hatcher Road (2018-2854)
September 24, 2018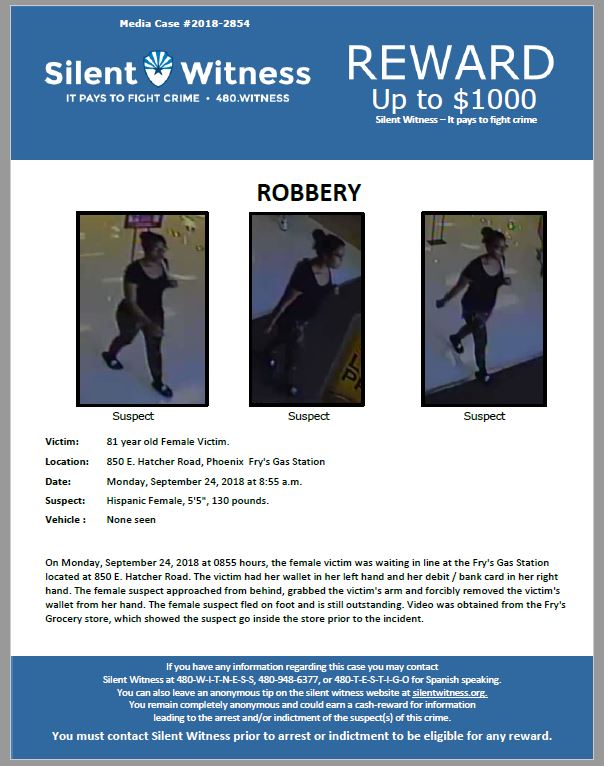 ---
Aggravated Robbery / Circle K 2524 W. Thunderbird (2018-2855)
September 21, 2018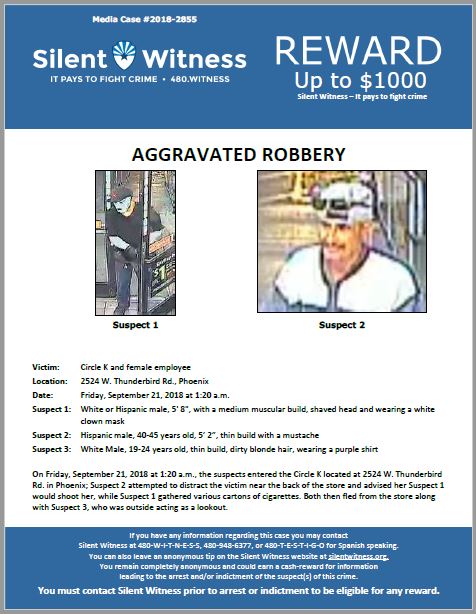 ---
Armed Robbery / 10614 W. Indian School Rd. (2018-2845)
September 07, 2018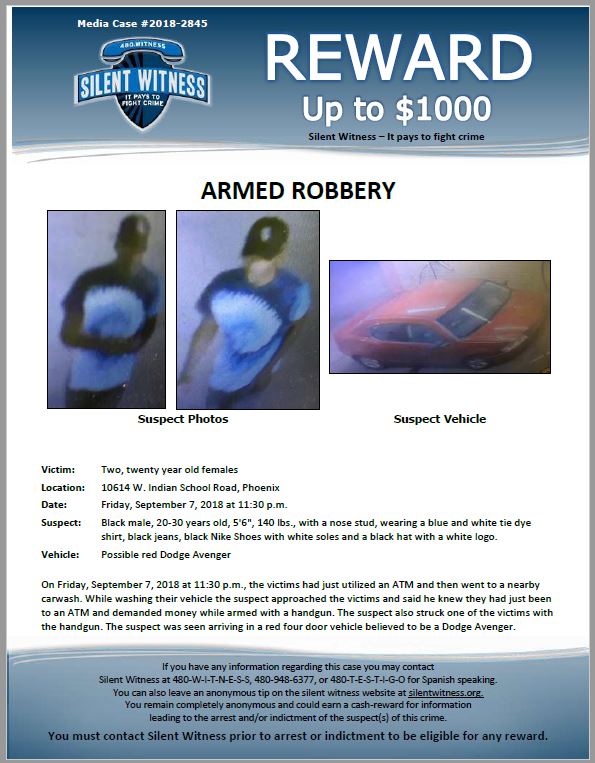 ---
Armed Robbery / 4502 N 19th Ave. (2018-2853)
September 03, 2018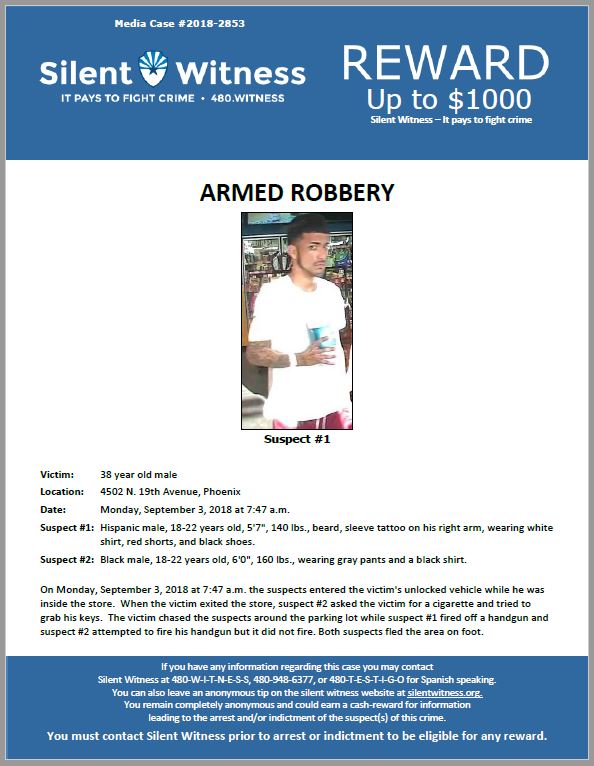 ---
Armed Robbery / Walgreens, multiple locations (2018-2843)
September 01, 2018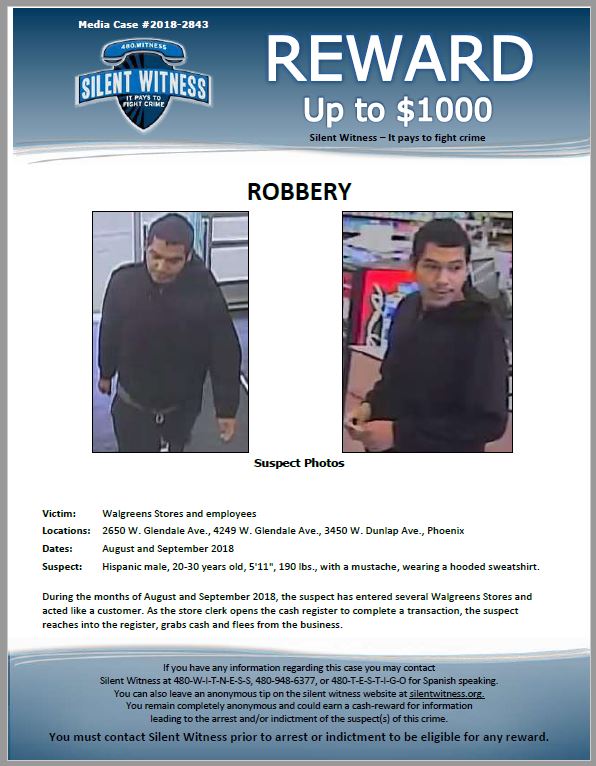 ---
Armed Robbery / Circle K 15400 N. 7th Street (2018-2847)
September 01, 2018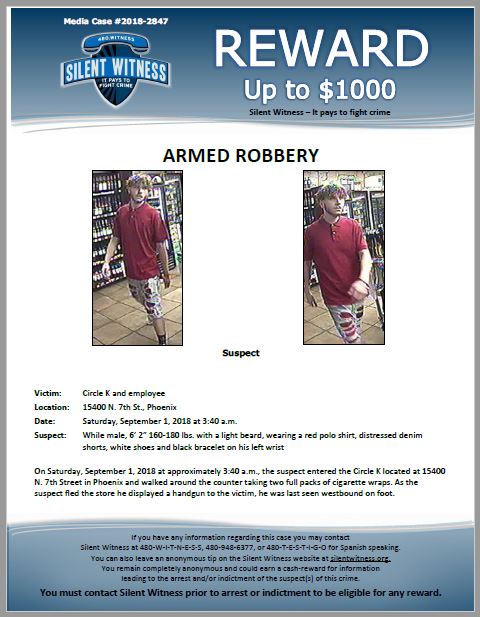 ---
Robbery / Frys Food Stores, various locations (2018-2811)
August 17, 2018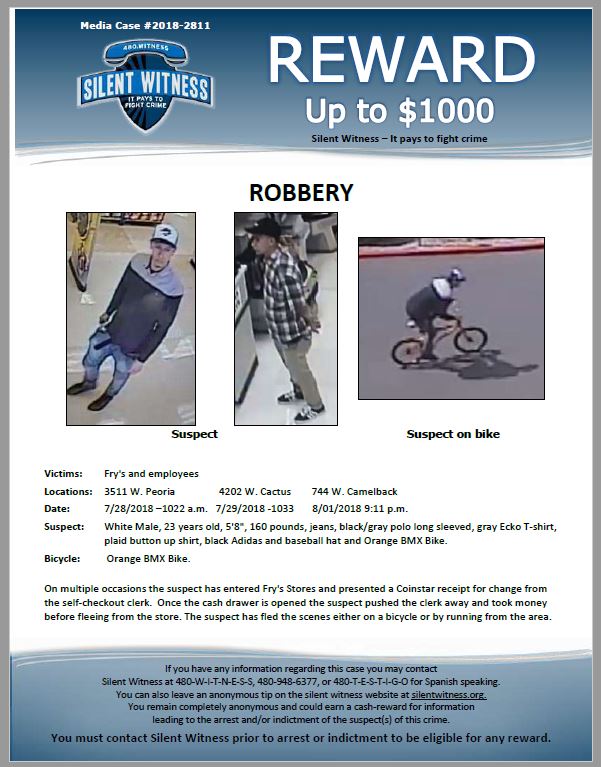 ---
Armed Robbery / Circle K 1122 E. Indian School Rd. (2018-2846)
August 16, 2018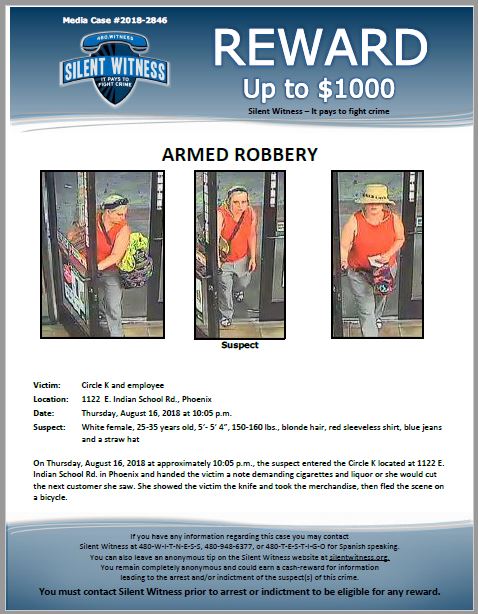 ---
Armed Robbery / Target 4515 E. Thomas Rd. (2018-2820)
August 04, 2018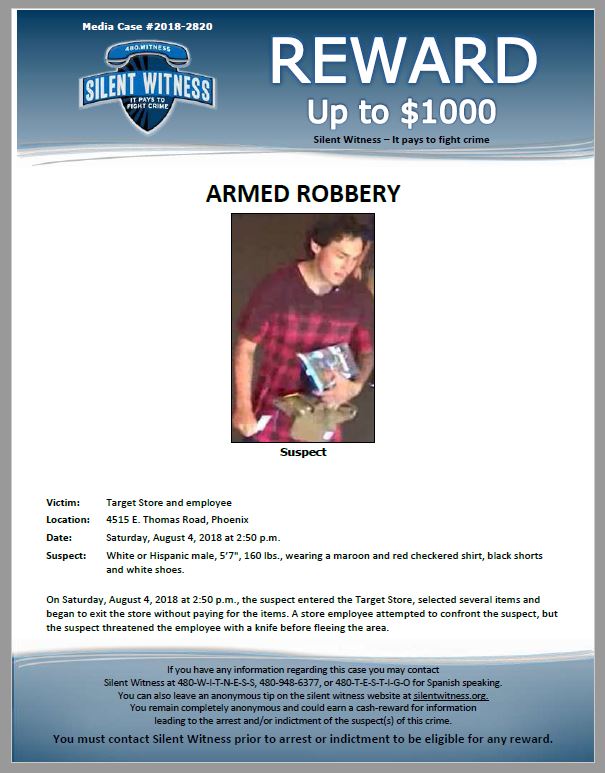 ---
Armed Robbery / Shamrock Gas Station 801 N. 16th St (2018-2813)
August 03, 2018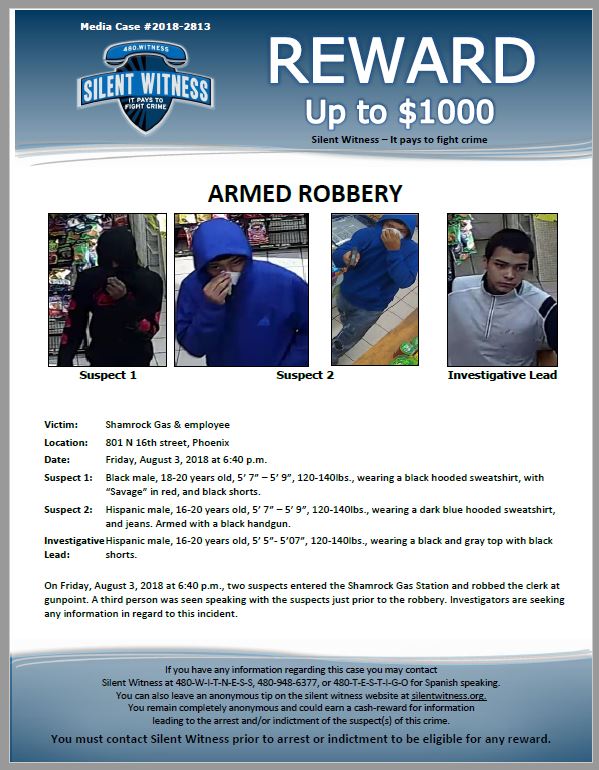 ---