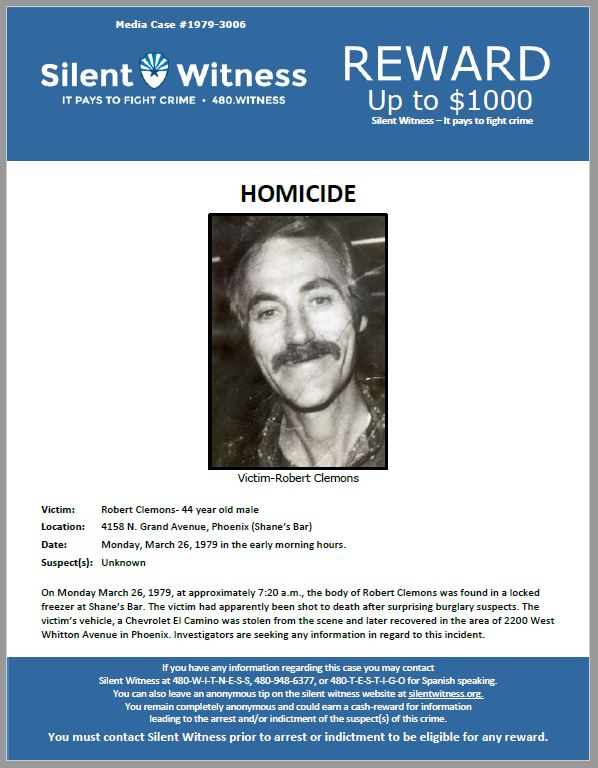 Case & Reward Info
Date: March 26, 1979
Case #: 1979-3006
4158 N. Grand Avenue, Phoenix (Shane's Bar)
Crime Information:
On Monday March 26, 1979, at approximately 7:20 a.m., the body of Robert Clemons was found in a locked
freezer at Shane's Bar. The victim had apparently been shot to death after surprising burglary suspects. The
victim's vehicle, a Chevrolet El Camino was stolen from the scene and later recovered in the area of 2200 West Whitton Avenue in Phoenix. Investigators are seeking any information in regard to this incident.