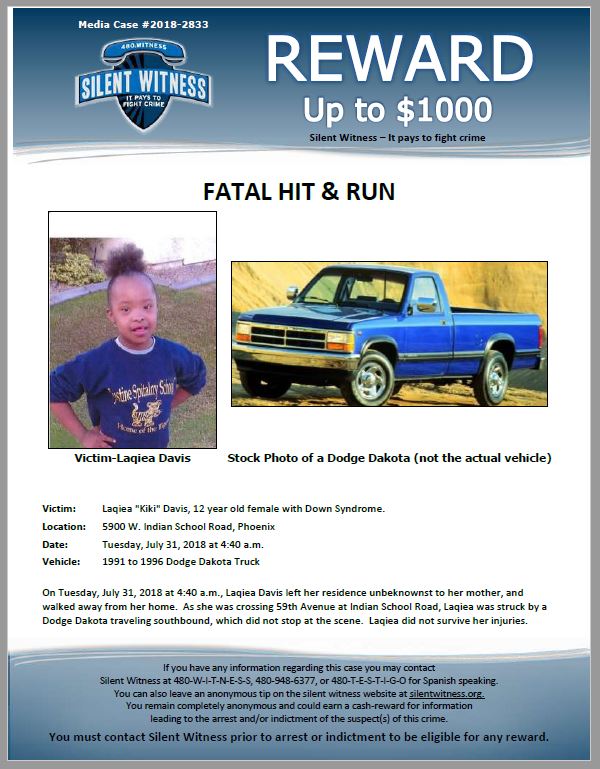 Case & Reward Info
Date: July 31, 2018
Case #: 2018-2833
5900 W. Indian School Road, Phoenix
Crime Information:
On Tuesday, July 31, 2018 at 4:40 a.m., Laqiea Davis left her residence unbeknownst to her mother, and
walked away from her home. As she was crossing 59th Avenue at Indian School Road, Laqiea was struck by a
Dodge Dakota traveling southbound, which did not stop at the scene. Laqiea did not survive her injuries.