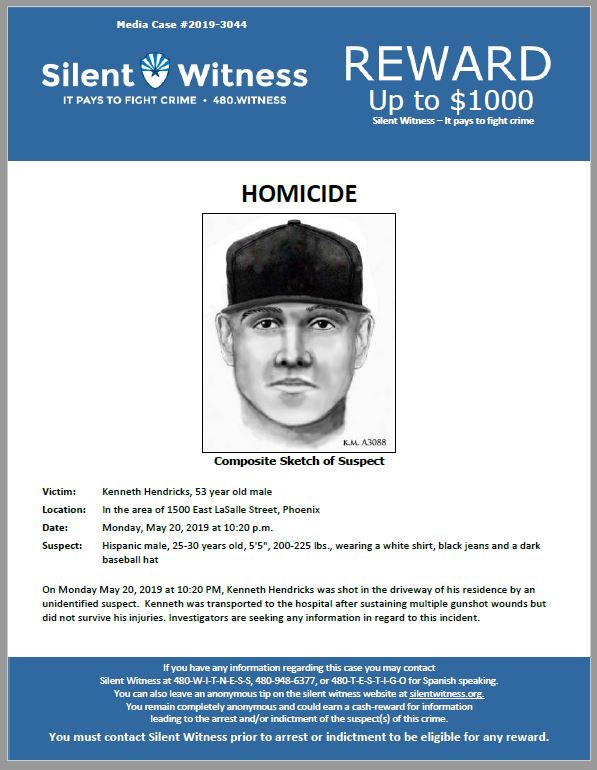 Case & Reward Info
Date: May 20, 2019
Case #: 2019-3044
In the area of 1500 East LaSalle Street, Phoenix
Crime Information:
On Monday May 20, 2019 at 10:20 PM, Kenneth Hendricks was shot in the driveway of his residence by an
unidentified suspect. Kenneth was transported to the hospital after sustaining multiple gunshot wounds but
did not survive his injuries. Investigators are seeking any information in regard to this incident.