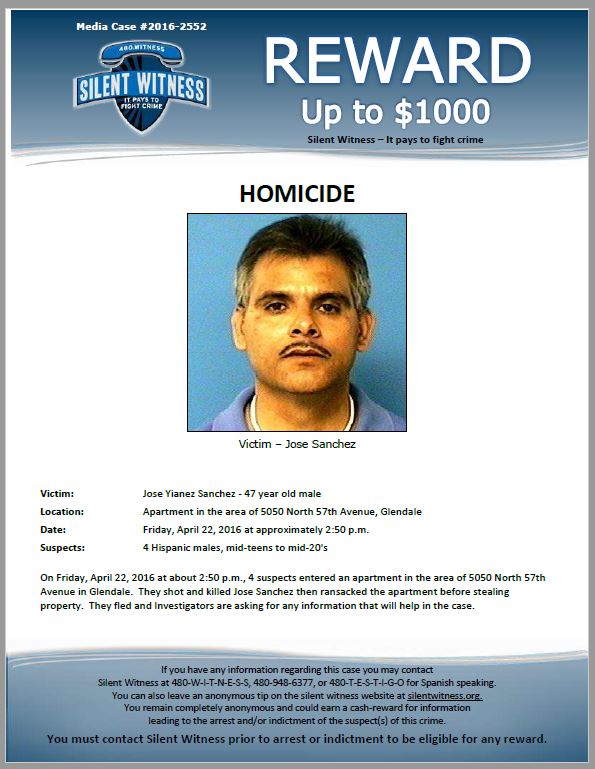 Case & Reward Info
Date: April 22, 2016
Case #: 2016-2552
Apartment in the area of 5050 North 57th Avenue, Glendale
Crime Information:
On Friday, April 22, 2016 at about 2:50 p.m., 4 suspects entered an apartment in the area of 5050 North 57th
Avenue in Glendale. They shot and killed Jose Sanchez then ransacked the apartment before stealing
property. They fled and Investigators are asking for any information that will help in the case.