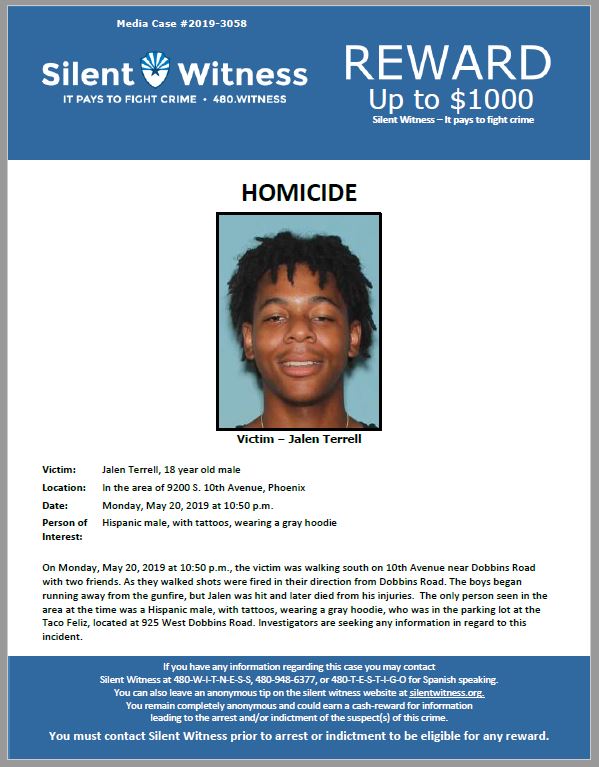 Case & Reward Info
Date: May 20, 2019
Case #: 2019-3058
In the area of 9200 S. 10th Avenue, Phoenix
Crime Information:
On Monday, May 20, 2019 at 10:50 p.m., the victim was walking south on 10th Avenue near Dobbins Road
with two friends. As they walked shots were fired in their direction from Dobbins Road. The boys began
running away from the gunfire, but Jalen was hit and later died from his injuries. The only person seen in the area at the time was a Hispanic male, with tattoos, wearing a gray hoodie, who was in the parking lot at the Taco Feliz, located at 925 West Dobbins Road. Investigators are seeking any information in regard to this incident.