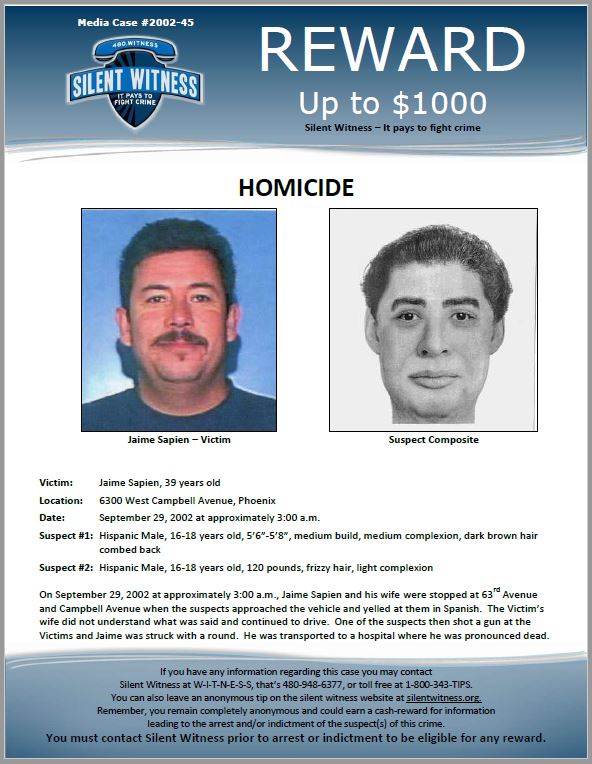 Case & Reward Info
Date: September 29, 2002
Case #: 2002-45
6300 West Campbell Avenue, Phoenix
Crime Information:
On September 29, 2002 at approximately 3:00 a.m., Jaime Sapien and his wife were stopped at 63rd Avenue
and Campbell Avenue when the suspects approached the vehicle and yelled at them in Spanish. The Victim's
wife did not understand what was said and continued to drive. One of the suspects then shot a gun at the
Victims and Jaime was struck with a round. He was transported to a hospital where he was pronounced dead.