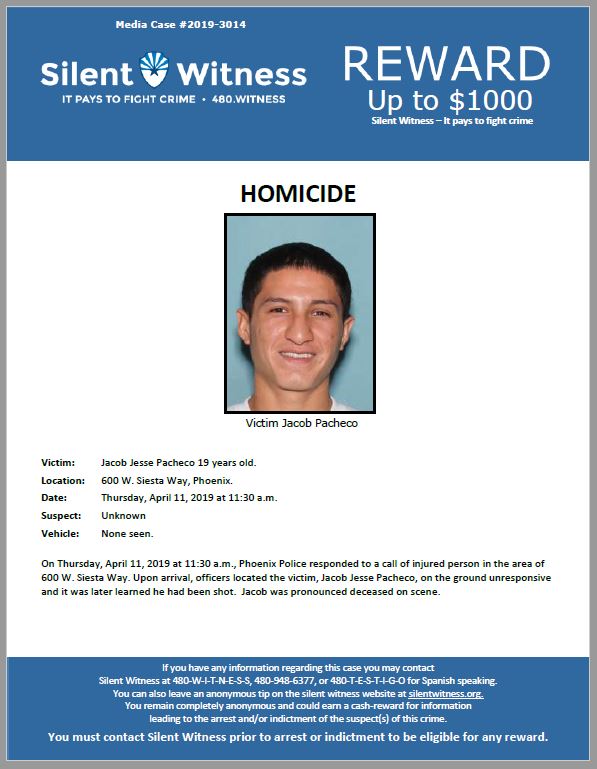 Case & Reward Info
Date: April 11, 2019
Case #: 2019-3014
600 W. Siesta Way, Phoenix
Crime Information:
On Thursday, April 11, 2019 at 11:30 a.m., Phoenix Police responded to a call of injured person in the area of
600 W. Siesta Way. Upon arrival, officers located the victim, Jacob Jesse Pacheco, on the ground unresponsive
and it was later learned he had been shot. Jacob was pronounced deceased on scene.