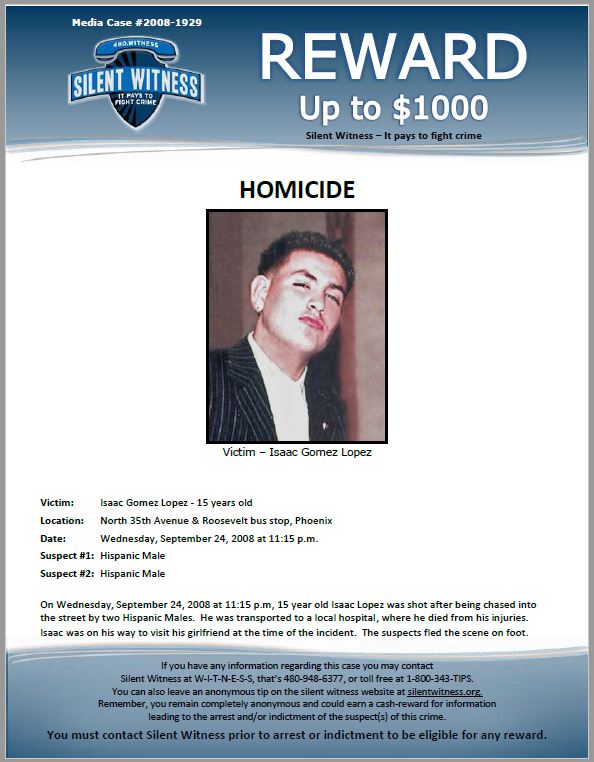 Case & Reward Info
Date: September 24, 2008
Case #: 2008-1929
North 35th Avenue & Roosevelt bus stop, Phoenix
Crime Information:
On Wednesday, September 24, 2008 at 11:15 p.m, 15 year old Isaac Lopez was shot after being chased into
the street by two Hispanic Males. He was transported to a local hospital, where he died from his injuries.
Isaac was on his way to visit his girlfriend at the time of the incident. The suspects fled the scene on foot.