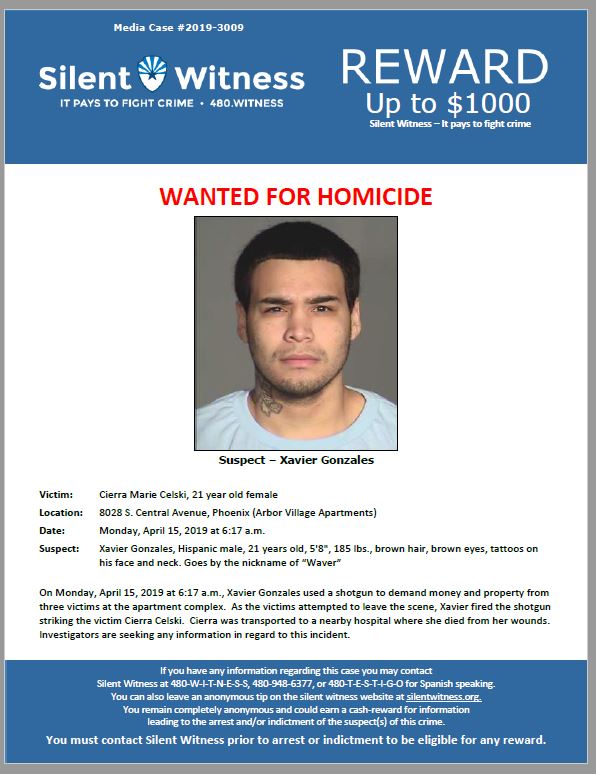 Case & Reward Info
Date: April 15, 2019
Case #: 2019-3009
8028 S. Central Avenue, Phoenix (Arbor Village Apartments)
Crime Information:
On Monday, April 15, 2019 at 6:17 a.m., Xavier Gonzales used a shotgun to demand money and property from
three victims at the apartment complex. As the victims attempted to leave the scene, Xavier fired the shotgun
striking the victim Cierra Celski. Cierra was transported to a nearby hospital where she died from her wounds.
Investigators are seeking any information in regard to this incident.