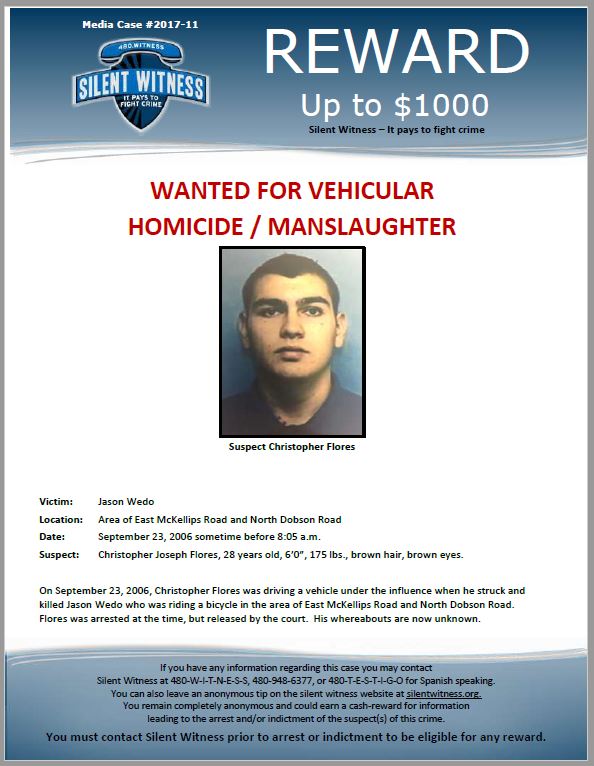 Case & Reward Info
Date: September 23, 2006
Case #: 2017-11
Area of East McKellips Road and North Dobson Road
Crime Information:
On September 23, 2006, Christopher Flores was driving a vehicle under the influence when he struck and
killed Jason Wedo who was riding a bicycle in the area of East McKellips Road and North Dobson Road.
Flores was arrested at the time, but released by the court. His whereabouts are now unknown.