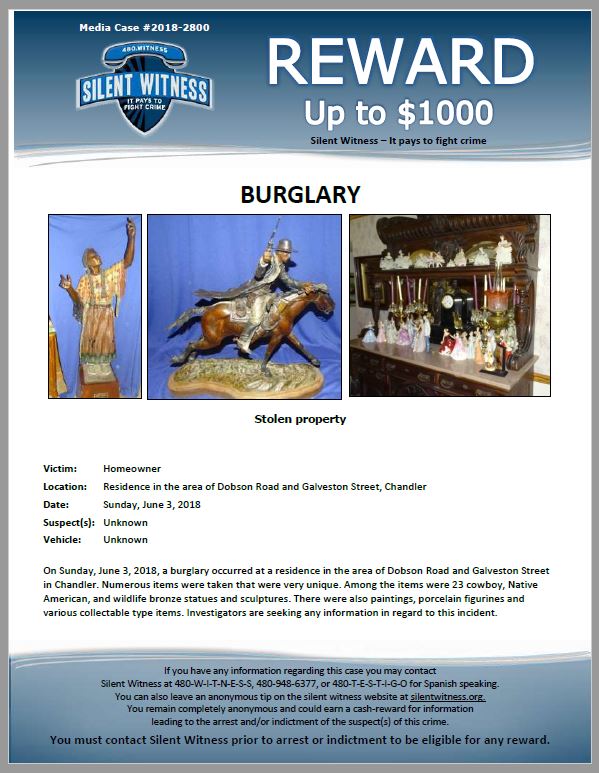 Case & Reward Info
Date: June 3, 2018
Case #: 2018-2800
Residence in the area of Dobson Road and Galveston Street, Chandler
Crime Information:
On Sunday, June 3, 2018, a burglary occurred at a residence in the area of Dobson Road and Galveston Street
in Chandler. Numerous items were taken that were very unique. Among the items were 23 cowboy, Native
American, and wildlife bronze statues and sculptures. There were also paintings, porcelain figurines and
various collectable type items. Investigators are seeking any information in regard to this incident.