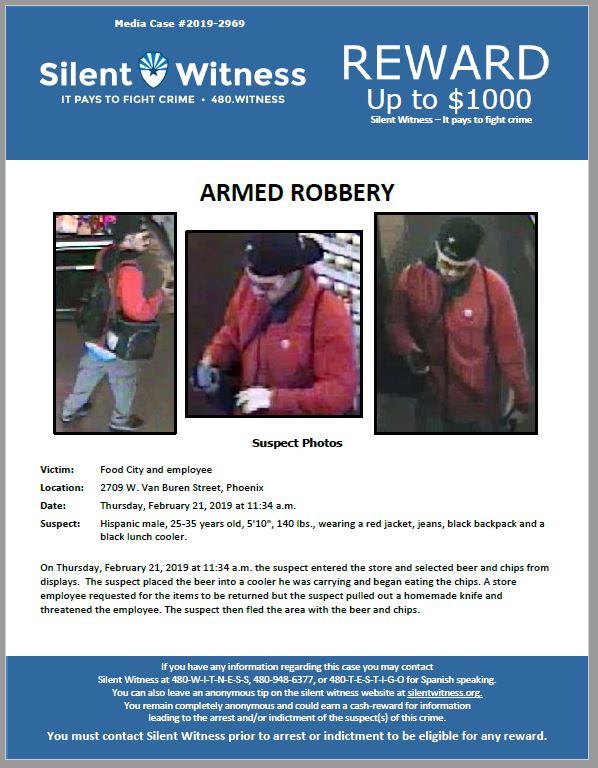 Case & Reward Info
Date: February 21, 2019
Case #: 2019-2969
2709 W. Van Buren Street, Phoenix
Crime Information:
On Thursday, February 21, 2019 at 11:34 a.m. the suspect entered the store and selected beer and chips from
displays. The suspect placed the beer into a cooler he was carrying and began eating the chips. A store
employee requested for the items to be returned but the suspect pulled out a homemade knife and
threatened the employee. The suspect then fled the area with the beer and chips.