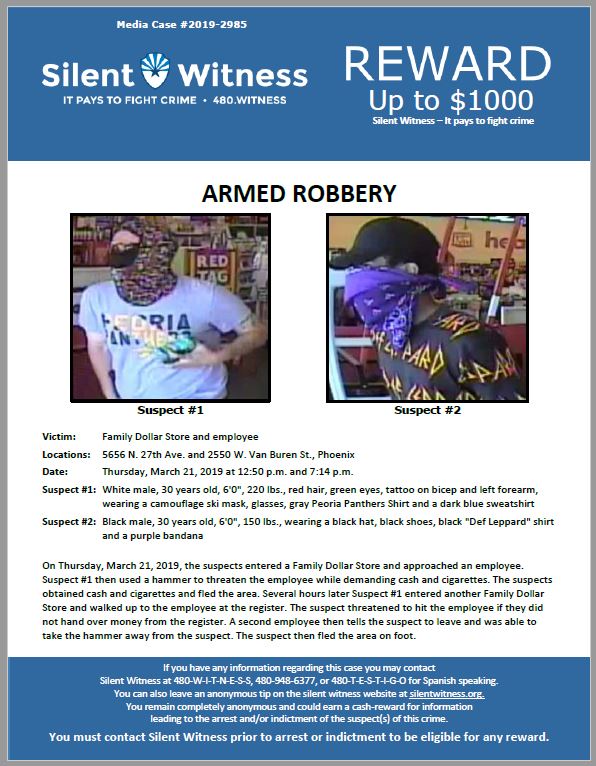 Case & Reward Info
Date: March 21, 2019
Case #: 2019-2985
5656 N. 27th Ave. and 2550 W. Van Buren St., Phoenix
Crime Information:
On Thursday, March 21, 2019, the suspects entered a Family Dollar Store and approached an employee.
Suspect #1 then used a hammer to threaten the employee while demanding cash and cigarettes. The suspects
obtained cash and cigarettes and fled the area. Several hours later Suspect #1 entered another Family Dollar
Store and walked up to the employee at the register. The suspect threatened to hit the employee if they did
not hand over money from the register. A second employee then tells the suspect to leave and was able to
take the hammer away from the suspect. The suspect then fled the area on foot.