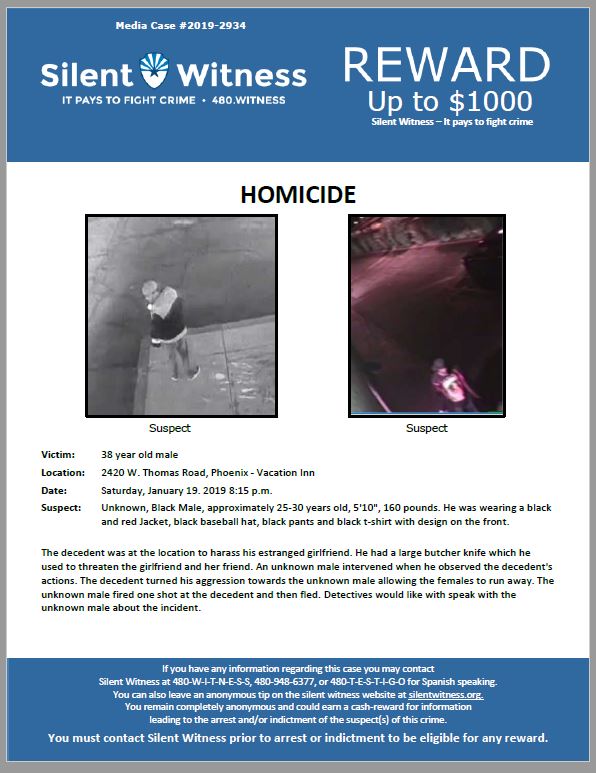 Case & Reward Info
Date: January 19, 2019
Case #: 2019-2934
2420 W. Thomas Road, Phoenix - Vacation Inn
Crime Information:
The decedent was at the location to harass his estranged girlfriend. He had a large butcher knife which he
used to threaten the girlfriend and her friend. An unknown male intervened when he observed the decedent's
actions. The decedent turned his aggression towards the unknown male allowing the females to run away. The
unknown male fired one shot at the decedent and then fled. Detectives would like with speak with the
unknown male about the incident.